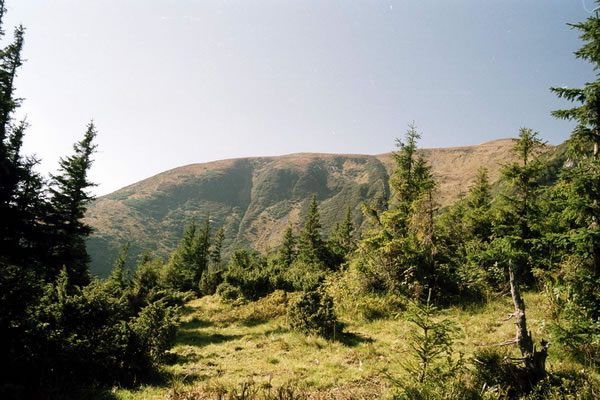 Give Your Child or Grandchild a Gift
Build Cash Value and Establish a Lifetime of Savings and Protection for Future Generations
Qualify Your Loved One for up to $5,000.00 in Scholarships
Youth Policies (still formally known as "Juvenile Policies") have been a Providence specialty for decades. Currently we recommend one of two valuable alternatives for our youngest members:
Scholarships. These Plans will qualify your loved one for up to $5,000.00 in scholarship monies for higher education. Enhance the value of an already very valuable insurance product.
Click on some or all of these alternatives to learn more about these valuable products.
GIFT OF LOVE LIFE PLANS FROM PROVIDENCE
Give Your Child or Grandchild a Gift from Providence that Builds Cash Value, Pays Dividends and Offers a Lifetime of Protection.
Guarantee Your Child's Future. We all concentrate upon the future when our children are young. We want to do whatever is possible to improve our children's opportunities. THE PROVIDENCE GIFT OF LOVE LIFE PLAN is an easy way to give your child a powerful head start!
Less than $15 – $20 per Month. For what you would spend on a cheap toy or a computer game, you can give your child or grandchild a Gift of Love from The Providence Association. Unlike toys, however, this Plan (a 20 Pay Permanent Cash Value Life Insurance Policy) will help your child or grandchild all lifelong.
$25,000.00 Permanent Cash Value Insurance. The Gift of Love is a permanent (whole) life insurance plan in the face amount of $25,000.00, that becomes fully and completely paid up in 20 years.  It protects your dear  one and builds cash value right after the first year. That is money that your precious one can leave in place for future tax-free growth or against which he can borrow at any time. Your child or grandchild can even turn the policy in and get back all of the premiums paid, plus more.
That is correct, within a few years after the policy is fully paid up, your child's or grandchild's cash value will equal at least the amount of the premiums paid.
Turn Less than $15 – $20 per month into $25,000.00 Dollars of Permanent Life Insurance See Below Rates. When you buy a toy or a game, you never know if it will be treasured or end up at the bottom of the toy box, or in a trash can. Compare that to giving a Gift of Love from Providence: Pave your child's or grandchild's way into the future. When your loved one is old enough to understand your consideration, his or her gratitude and admiration will truly last a life time and will protect future generations of your family.
Scholarship. Purchase at least $5,000 of coverage in order to qualify your loved one for up to $5,000.00 in scholarship monies for higher education
Other Face Value amounts available. Depending upon your family budget, you are free to select more or less that $25,000.00 in coverage.
Dividends. What is more, the Gift of Love Life Plan pays regular dividends. Although the actual amounts of these dividends cannot be accurately calculated, there can be but little doubt that they will significantly enhance the policy's cash and face value. The dividends can even be taken in cash, if need be.
A GIFT OF LOVE LIFE PLAN FROM PROVIDENCE
20-Pay Permanent (Whole) Life Insurance for our Youngest Members
Lifetime Protection
Fully Paid up in 20 Years
Significant Cash Value Savings for the Future
Cash Value Exceeds Premiums Paid after Paid Up
Cash Value Continues to Grow
$25,000.00 or More Coverage for Less than $15 – $20 per month
Dividends Enhance Value over Time
Qualify you Loved One for up to $5,000.00 in Scholarships
MONTHLY RATES FOR $25.000.00 COVERAGE:
                                   Boys                           Girls
Newborn                   $13.50                          $12.94
Age 1:                         $13.95                         $13.28
Age 2:                         $14.40                         $13.62
Age 3:                         $14.85                          $13.95
Age 4:                         $15.30                          $14.29
Age 5:                         $15.75                          $14.63
Age 6:                         $16.27                          $14.96
Age 7:                         $16.79                          $15.28
Age 8:                         $17.33                          $15.62
Age 9:                         $17.87                          $15.98
Age10:                        $18.41                          $16.34
Age11:                        $18.95                          $16.70
Age12:                        $19.51                          $17.10
Age13:                        $20.09                          $17.53
Age14:                        $20.70                          $17.96
Age15:                        $21.31                          $18.43
Age16:                        $21.94                          $18.95
Rates for Boys ages 13 and over slightly exceed $20 per month.
(Rates for older ages are also quite economical: contact us for additional rates)
Or, Calculate your own rates and submit a preliminary application.